Sapphire Class 2018-2019
Welcome to the Sapphire class page!
Here you will find links to useful websites, information about our learning, recent activities and options to download key documents.
Select the Photo tab to see photos of our learning activities and events.
I am contactable at jpearson@netherfield.e-sussex.sch.uk should you have any queries or concerns.
Important documents
Letter -join
Welcome to our new handwriting scheme. Handwriting is a very important element of school life, and the associated skills need to be taught carefully. We have adopted the Letter-Join strategy for handwriting across the entire school and cursive script will be taught to everyone. We would love you to encourage your children to practise using the new letter formation! Details of how to download resources are available below.
Purple Mash
A reminder that we have joined the Purple Mash community for teaching and learning computing and digital literacy. The children all have their own logins to access the games , activites and programs on the website, and they will be able to explain to you how it all works. If they have forgotten their login, we have a record of them and will be able to provide them to you! Click the picture to go to the login page.
2018 Term 2
BOUNCE!
Throw it, catch it, roll it, bounce it! BOING, BOING, BOING! Up and down and side to side, can you catch the bouncing ball?
Can you bounce too? Jump like a horse, leap like a frog or kick like a kangaroo! How many bounces can you do?
Design a game, bouncy or otherwise! Then write instructions for someone else to play it. Are the instructions clear enough? Can players follow them? Who ill score the highest?
Now let's relax...Breathe deeply and stretch those tired muscles. Yawn...All that bouncing must be making you tired!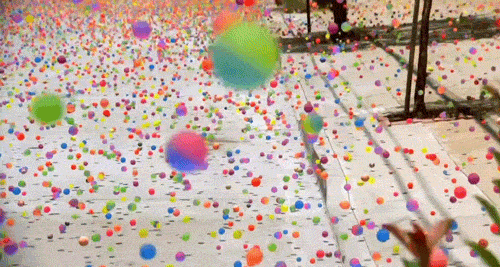 Interesting facts
Early sports were often about preparing for war or hunting, so involved things like throwing spears, stakes and rocks, and lots of play-fighting too!
A football has 32 leather panels held toghether by 642 stitches!
Tennis balls are fuzzy to help the racquet grip the ball. This slows down their flight and keeps them from bouncing too high.
Cricket balls are made from cork covered in four leather panels.
Football is the most atteneded or watched sport in the world.
Golf balls can reach speeds of 170 miles an hour.
Gold olympic medals aren't really made of pure gold! They are mainly solver with a gold plating.
A human or animal muscle is attached to two or more bones so that when the muscle contracts (shortens) it produces moevment.
The jumping spider can jump 100 times its own body length. Imagine a person who can jump the length of two huge jumbo jets! Now that's a big jump!