Sapphire Class 2018-2019
Welcome to the Sapphire class page!
Here you will find links to useful websites, information about our learning, recent activities and options to download key documents.
Select the Photo tab to see photos of our learning activities and events.
I am contactable at jpearson@netherfield.e-sussex.sch.uk should you have any queries or concerns.
Important documents
Letter -join
Welcome to our new handwriting scheme. Handwriting is a very important element of school life, and the associated skills need to be taught carefully. We have adopted the Letter-Join strategy for handwriting across the entire school and cursive script will be taught to everyone. We would love you to encourage your children to practise using the new letter formation! Details of how to download resources are available below.
Purple Mash
A reminder that we have joined the Purple Mash community for teaching and learning computing and digital literacy. The children all have their own logins to access the games , activites and programs on the website, and they will be able to explain to you how it all works. If they have forgotten their login, we have a record of them and will be able to provide them to you! Click the picture to go to the login page.
2018 Term 2
BOUNCE!
Throw it, catch it, roll it, bounce it! BOING, BOING, BOING! Up and down and side to side, can you catch the bouncing ball?
Can you bounce too? Jump like a horse, leap like a frog or kick like a kangaroo! How many bounces can you do?
Design a game, bouncy or otherwise! Then write instructions for someone else to play it. Are the instructions clear enough? Can players follow them? Who ill score the highest?
Now let's relax...Breathe deeply and stretch those tired muscles. Yawn...All that bouncing must be making you tired!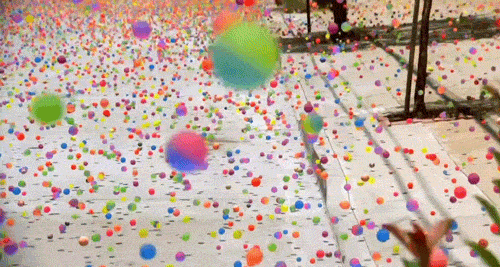 Interesting facts
Early sports were often about preparing for war or hunting, so involved things like throwing spears, stakes and rocks, and lots of play-fighting too!
A football has 32 leather panels held toghether by 642 stitches!
Tennis balls are fuzzy to help the racquet grip the ball. This slows down their flight and keeps them from bouncing too high.
Cricket balls are made from cork covered in four leather panels.
Football is the most atteneded or watched sport in the world.
Golf balls can reach speeds of 170 miles an hour.
Gold olympic medals aren't really made of pure gold! They are mainly solver with a gold plating.
A human or animal muscle is attached to two or more bones so that when the muscle contracts (shortens) it produces moevment.
The jumping spider can jump 100 times its own body length. Imagine a person who can jump the length of two huge jumbo jets! Now that's a big jump!
Really Useful and Fun Links!
Balloon-powered car
Two-wheel balloon car – PBS Kids
Four-wheel balloon car – PBS Kids
Step-by-step instructions on how to build a balloon-powered car. Includes clear images.
Artwork using balls
Jingle bell painting – First Palette
Instructions for creating artwork using jingle bells.
Marble painting – First Palette
Instructions for creating artwork using marbles.
Ball painting – A Place Of Our Own
Throw ball painting – Blog me mom
Instructions for creating artwork using balls.
A two-minute video for teachers on how to paint with a container, paper, paint and golf balls.
Installation art
Installation art – Visual arts cork
Teacher information on installation art.
Installation art using balls – Google image search
Inflatable lottery ball campaign – National Lottery
A wide variety of images that show example installation art that uses balls.
Jumping animals
How do different animals move? – BBC Our Planet
A four-minute video that shows how different animals move, including kangaroos, bush babies, strawberry arrow frogs and lemurs.
Springbok – BBC Nature Wildlife
A two-minute video showing a springbok jumping.
Great white predator – BBC Nature Video Collections
A two-minute video showing a shark leaping from the water.
Flat lizard display – BBC Nature Wildlife
A two-minute video showing flat lizards jumping.
Ball games
Shake Up finder – change4Life
Ideas on how to get kids moving, jumping, bouncing and exercising in fun ways.
Ball and catch games – Fun and Games
A variety of ball games, named 'ball and catch games', which children can play and enjoy (these games range in difficulty and the equipment needed to play them).
Outside games – Kid Activities
A list of gym/outdoor games and activities, including brief instructions on how to play them (not all require a ball).
Have a Ball – Fun Games Kids Play
A few fun ball-game ideas, including information on what you will need, the object of the game and how to play.
Traditional playground games – essex.gov.uk
A list of traditional playground games for children to play, including instructions.
Marble games
How to play marbles – Oh Marbles!
Marbles – Creative Kids at Home
Pictures of and instructions for games that can be played with marbles.
Video clips of gymnasts
An introduction to sports acrobatics – BBC Bitesize
A one-minute video showing sport acrobatics.
Rhythmic Gymnastics Montage, Ball – YouTube
A five-minute video showing gymnasts performing with a ball.
Synchronised Rhythmic Gymnastics (balls) – YouTube
A three-minute video showing a team of gymnasts competing at the London Olympics 2012
Sports information
Nina and the Neurons – CBeebies
A few short videos that give children information about getting sporty, including the importance of listening, tips on throwing and catching and simple experiments they can try with their jumping, balancing and football skills.
Sports science facts – Science Kids
Some interesting sports science facts that you might like to share with children.
A list of sports from the Olympic Games, videos, photographs and information.
Sports videos
Photographs and videos that relate to a wide variety of sports from the Olympic Games.
How to make bouncy balls
DIY for kids make a bouncy ball - Kids activities blog
Experiment while making a bouncy ball - Science Bob
Please note - This activity should be carried under adult supervision as it requires hot water. Protective gloves should be worn to avoid skin reactions. Borax is not edible so ensure children do not put it near their mouths and that they wash their hands when the task is finished.